Tina Verbič,
is a fashion designer and a graduate of Aalto University, School of Arts, MA Fashion, Clothing, and Textile Design.
Tina's graduate collection re-interprets classic wardrobe items according to her first memories of them.

Marjatta Nissinen wearing an opening look of Naytos'17 backstage captured by Diana Luganski.
Click here to view;
17. May, 2017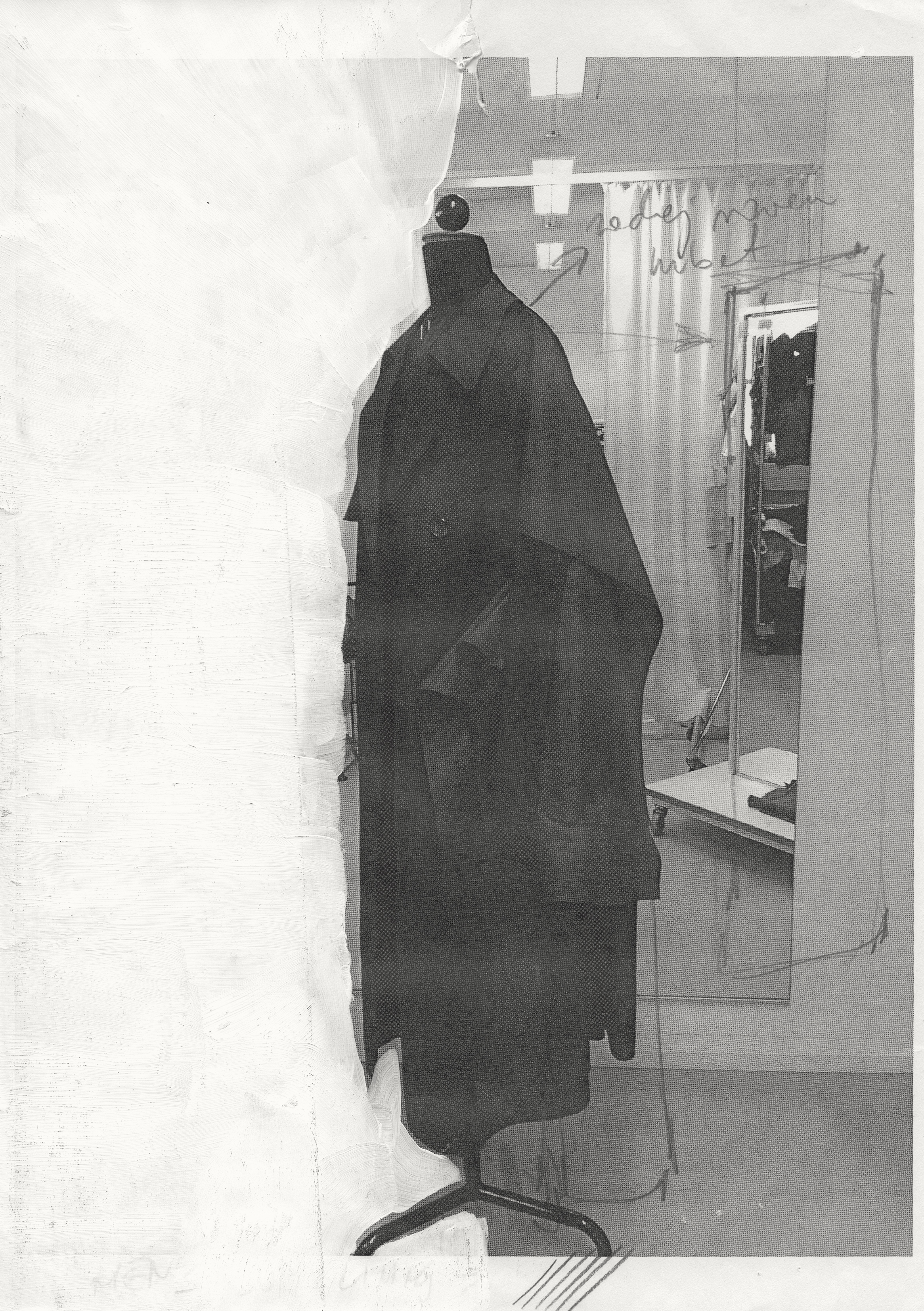 Prototype of a Trench-coat for a graduate collection of re-designed classic wardrobe items.
Click here to view;
2017
Researching primary forms as an inpiration for a graduate collection.
Circle collage, linoleum press on cotton paper, 20x31,4 cm, 12/2016, 14/114.
2017

Graduate collection gown worn by Antonina Sedakova.
Click here to view:
May, 2018